Product Summary
The 2N3866 is an NPN overlay transistor in TO-39 metal packages with the collector connected to the case. The 2N3866 is primarily intended for class-A, B or C amplifiers, frequency multiplier and oscillator circuits. It is intended for use in output, driver or pre-driver stages in VHF and UHF equipment.
Parametrics
2N3866 absolute maximum ratings: (1)collector-base voltage:55 V; (2)collector-emitter voltage:55 V; (3)collector-emitter voltage:30 V; (4)emitter-base voltage:3.5 V; (5)collector current:0.4 A; (6)average collector current:0.4 A; (7)collector current peak value:0.4 A; (8)total power dissipation:3.5 W; (9)storage temperature:-65℃ to +200℃; (10)junction temperature:200℃.
Features
2N3866 features: (1)Silicon NPN, To-39 packaged VHF/UHF Transistor; (2)Specified 400 MHz, 28Vdc Characteristics: Output Power = 1.0 Watt, Minimum Gain = 10 dB, Efficiency = 45%; (3)800 MHz Current-Gain Bandwidth Product.

Diagrams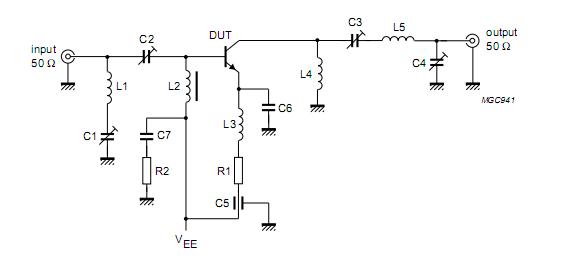 Image
Part No
Mfg
Description
Pricing
(USD)
Quantity

2N3866

Central Semiconductor

Transistors Bipolar (BJT) NPN VHF/UHF AM

Data Sheet



| | |
| --- | --- |
| 0-1: | $1.03 |
| 1-25: | $1.00 |
| 25-100: | $0.96 |
| 100-250: | $0.92 |


2N3866A

Other



Data Sheet

Negotiable

2N3866AUB

Other



Data Sheet

Negotiable

2N3866UB

Other



Data Sheet

Negotiable